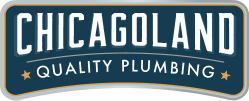 Edwin Flores started Chicagoland Quality Plumbing over 20 years ago with the goal of offering the Chicago area an honest, ethical and affordable plumbing option. It's a simple operation that works well for our customers. We've built up a reputation for being a company that prides itself on integrity.

We don't make our technicians meet a sales quota or require complex solutions to simple fixes. Our goal is to fix your plumbing issues and provide you with an affordable service that you can trust.
We understand that we may be entering your home or place of business and we want to leave it in better care than we found it. You'll find our technicians are highly trained, clean, courteous and will guide you through the work that needs to be done. When we leave you can rest assured that you'll have a long lasting, quality solution.
Contact Us To Get Your Plumbing Needs Taken Care Of.
Just use this form or give us a call. We can't wait to show you what a quality plumbing service can be.
THERE'S A REASON WE HAVE

5 STAR REVIEWS!
"Chicago Quality Plumbing is terrific. Edwin is highly skilled, prompt, communicative and most of all, honest. I live in a 110 year old "character" house. We have had several plumbing issues of various sizes, and Edwin has consistently responded quickly, perfomed exellent work and charged fairly. On top of that, he is a great guy personally. I highly recommended Edwin and Chicagoland Quality Plumbing."
"Chicago Quality Plumbing is terrific. Edwin is highly skilled, prompt, communicative and most of all, honest. I live in a 110 year old "character" house. We have had several plumbing issues of various sizes, and Edwin has consistently responded quickly, perfomed exellent work and charged fairly. On top of that, he is a great guy personally. I highly recommended Edwin and Chicagoland Quality Plumbing."
"Chicago Quality Plumbing is terrific. Edwin is highly skilled, prompt, communicative and most of all, honest. I live in a 110 year old "character" house. We have had several plumbing issues of various sizes, and Edwin has consistently responded quickly, perfomed exellent work and charged fairly. On top of that, he is a great guy personally. I highly recommended Edwin and Chicagoland Quality Plumbing."
"Chicago Quality Plumbing is terrific. Edwin is highly skilled, prompt, communicative and most of all, honest. I live in a 110 year old "character" house. We have had several plumbing issues of various sizes, and Edwin has consistently responded quickly, perfomed exellent work and charged fairly. On top of that, he is a great guy personally. I highly recommended Edwin and Chicagoland Quality Plumbing."
THE SERVICES THAT CHICAGOLAND QUALITY PLUMBING BRINGS TO THE CHICAGO AREA