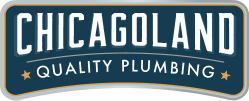 Edwin was quite professional and helped me in a timely manner. He performed quality work on a sewer clean out and his rates were quite reasonable. I'm quite pleased with the work of this company and will be using Chicagoland Quality Plumbing again in the future.
As a woman homeowner, going through contractors/tradesmen can be very stressful, Edwin's way of being is professional and does quality work. He installed a toilet and replaced an outside water faucet. I highly recommend him. It is refreshing to come across someone like him.
Edwin has always been uber responsive and professional when we've used him. We had him install a new kitchen faucet, fix a leaky toilet, and clean and fix bathroom sink drains. He's been able to fix all of our issues and is overall very pleasant to work with. Highly recommend!
I have used their services for the last 5 years for a variety of problems. Edwin is always responsive and fixes the problem with a friendly and professional manor. Highly recommend!
Edwin is highly professional and competent. He did a great job with our complex plumbing projects!
I had an additional issue with a new kitchen faucet recently installed and Mr Flores was quick to respond and set up another appointment to check the problem. He corrected the problem and showed me what to do myself if the problem occurs again Once again, he was helpful and professional
Edwin was terrific, providing quality work at a fair price. Would recommend to anyone and certainly use him again. Very professional and kind.
I had standing water in my tub, Edwin was able to come out and help me the same day. Truly the hero during a very rough week and it meant a lot to me. Thank you, we will definitely call you again first next time and recommend you to others.
We hired Edwin based on his reviews and we were not disappointed! He rerouted a gas line and installed a whole house water filter system. In both cases the quality of his work was excellent! He is conscientious and instructive and his prices are fair. What more could one ask for!
Very professional approach and excellent installation and repair. Extremely happy with the work done and a fair price. Good explanations. Edwin is THE BEST! He is extremely professional and competent. I can't enough good things about this gentleman....so happy he is my plumber!
A drain in my basement was draining slowly and the p-trap of the drain appeared to be broken. I called the plumber in to dig up the floor around the drain and put in a new pipe with a p-trap. They dug up the pipe and found some problems with the connection to the sewer. They had to do more extensive repairs than first suspected. They completed the job in a day and a half and the price came in higher than the estimate but about what I expected given the additional work. The basement floor was restored with a layer of concrete around the new drain cover.
We use Edwin for our 2 restaurants. Fair prices, great service. Highly recommended.
Edwin was quick, kind, and knowledgeable. Super fast, super responsive after a lot of flooding in the area, and our shower works!
Edwin was great! We will certainly use him in the future.
Edwin was fantastic in working to clear a persistently clogged shower drain. I called in the morning and he was able to come out later that afternoon. It was clear from the way he worked that he really cares about doing a quality job and not leaving any hanging problems. He went over the top to improve the drain setup so that it would be less likely to become a problem again in the future. I highly recommend his services!
Contact Us To Get Your Plumbing Needs Taken Care Of.
Just use this form or give us a call. We can't wait to show you what a quality plumbing service can be.
THERE'S A REASON WE HAVE

5 STAR REVIEWS!
"Chicago Quality Plumbing is terrific. Edwin is highly skilled, prompt, communicative and most of all, honest. I live in a 110 year old "character" house. We have had several plumbing issues of various sizes, and Edwin has consistently responded quickly, perfomed exellent work and charged fairly. On top of that, he is a great guy personally. I highly recommended Edwin and Chicagoland Quality Plumbing."
"Edwin is great. Used him and his men many times and is always honest with what needs to be fixed and replaced. Highly recommend!!!"
"Edwin is extremely professional, tackled a difficult job with my old pipework. Very clean and was well prepared for the job."
"This company is GREAT!! So professional and just a pleasure to work with. I will be using them again in the future."
"Edwin provided excellent service and was very responsive! Our floor drain backed up and Edwin was able to quickly come to our house and fix the issue. He was extremely professional and wore a mask the entire time. I would definitely recommend Chicagoland Quality Plumbing to my friends and family."
"Chicagoland Plumbing is truly top shelf. Have used them over the years on a number of projects. Alway punctual, always professional. Quality is exceptional."
"Edwin is a pleasure to work with. He is reliable and trustworthy and has services our house many times over the past few years. His first project with us was replacing our sump pump and battery back up system. He does it all! Highly recommend using his service."
THE SERVICES THAT CHICAGOLAND QUALITY PLUMBING BRINGS TO THE CHICAGO AREA